Please fill out the Registration form to the left, and down load the final registration package.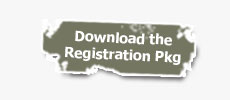 This package contains an insurance waiver form, a release of liability and a travel information form. Please complete these forms and email, fax or mail the forms to us right away.
After you have submitted the form, we will contact you within one business day to confirm the receipt of your registration and make arrangements for payment.
If you have any questions or would like to confirm your registration sooner, feel free to call our office during regular business hours.
Local Accommodations
---
For parents that want to stay in the area while their hockey player is training, we would like to recommend the following:
•
The Best Western Inn & Suites
•
The Nottawasaga Inn & Resort
•
The Red Pine Inn
•
Stevenson Farms Retreat
•
The Shelburne Motel
•
Palmay's Bed & Breakfast